Drum Heads is the senior band within Drum Works.
Formed in 2009 as a progression route for the most advanced players coming through the school groups, Drum Heads write all of their own material and regularly perform at events around London and further afield.
As well as acoustic drumming performances in the regular Drum Works ensemble set-up, Drum Heads work with guest artists to incorporate other styles, influences and formats into their work.
You can hear their new set with electronics here:
Recent Drum Heads performances include:
Hootananny Brixton, February 2020 (electronics set)
Walthamstow Garden Party, July 2018 & 2019 (electronics set)
Open House weekend, September 2018 (Bloomberg office)
Aldeburgh Festival, June 2018
Barbican OpenFest, March 2018 (electronics set)
Clapham Festive Light Ride, December 2017
MozFest, October 2017
World Hockey Champions Trophy, June 2016
Incloodu Festival, February 2016
Ufest London Dance Championships, November 2015
Station to Station at the Barbican, July 2015
Drum Heads are available to book for performances and workshops
Book Drum Heads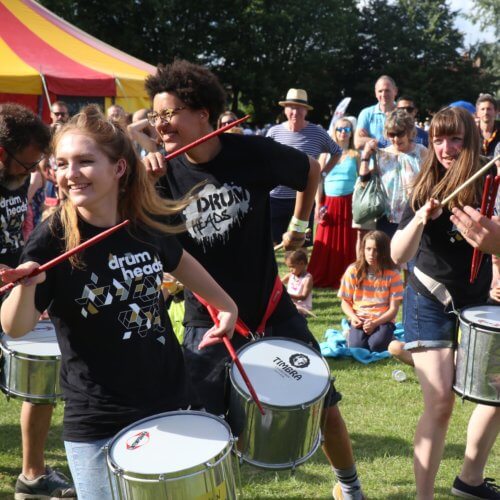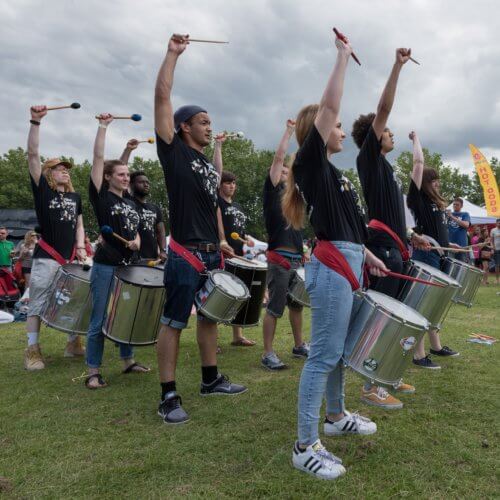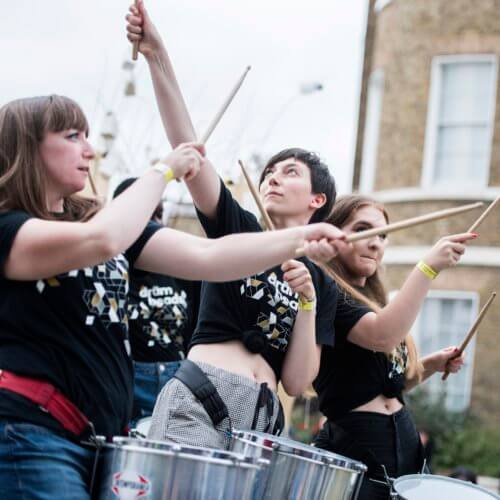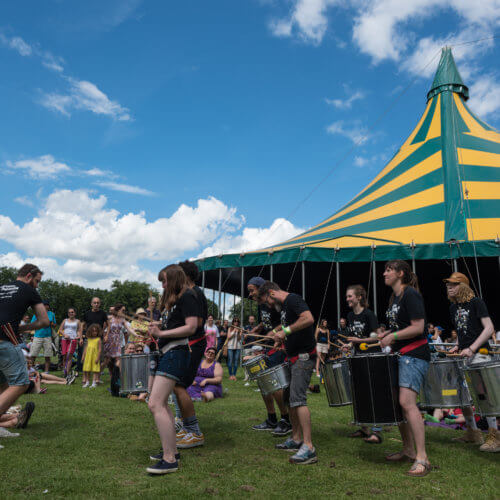 Drum Heads line-up
Masuma Ahmed
Akashi Alam
Ishan Alam
Rudy Albarn
Daniel Adeshina
Mia Baker
Maya Brown
Daisy Corder
Joshua Cregan
Lily Durand
Rebecca Gibson
Isla Hammond
Owen Keeling
Janki Makwana
Laurie Mann
Sam Mossop
Nathaniel Roberts
Zoe Saibu
Chad Simpson
Georgia Turner
Sammy Yasmin